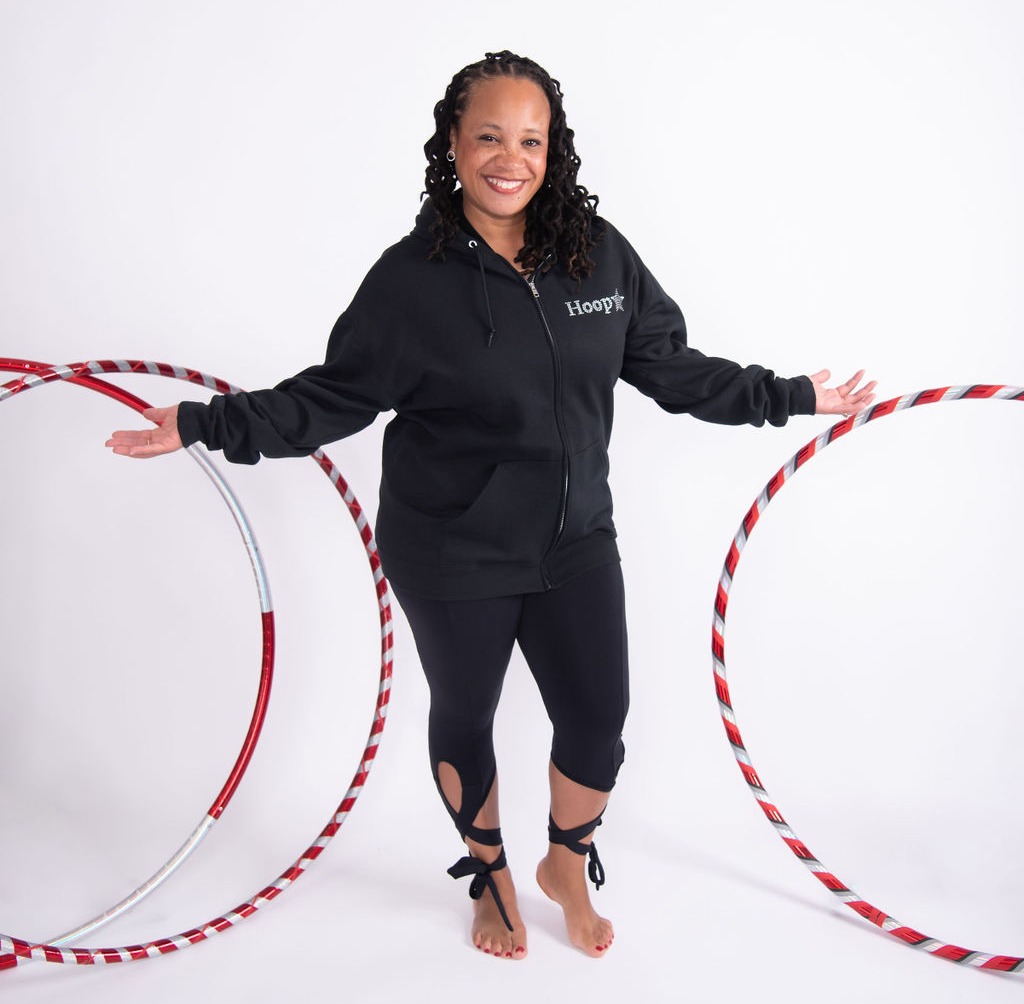 Meet Erica
For Erica Preston, founder and driving force behind Hoop to the Rhythm, hooping is about more than just exercise. It's a philosophy and a beneficial practice. Since picking up her first adult hoop in 2011, she's been committed to sharing her love of this unique form of expression with her friends, family, and community. She began as an FXP® Hula Hoop® Fitness trainer, evolved to teaching hoop dance and she strives to reconnect clients with their own flow, working with creative movement to build strength, flexibility, and confidence.
Erica is an AFAA certified fitness instructor, ACE-certified health coach and a Hooplovers certified hoop love coach. Drawing on this strong foundation in exercise theory and safe practice, she began teaching private and group classes in 2017. For Erica, it's all about how music, art, and dance inspire the ways we occupy and move through space. With her focus on continuous education and client empowerment, her blog covers everything from the meditative benefits of hooping to mindful eating and the importance of self-care. She prides herself on staying at the forefront of the industry, pushing her own boundaries and implementing new techniques and methods into her daily dance practice.
Courses, Coaching and More.
Check your inbox to confirm your subscription